1. Selecting a product.

Be sure to read all the information before ordering: availability, description, platform, region, and activation method. You can also find out the preliminary price in DIMI, using the currency converter.


---
2. Purchase

Add the item to the cart.
---

Go to your cart and click "Proceed to checkout".
---

For finalazing your purchase – only valid and accessible user e-mail is required for receiving a digital product key. And if necessary, create an account by creating a username and password.
IMPORTANT: To receive a real (not digital) product, it is necessary to create an account and fill in the delivery address in the profile.
Click on "Place Order"
---

Now pay for your order by sending the necessary amount of DIMI coins to the given address. Pay attention to the time allotted for payment – 10 minutes.
---
3. Receiving the goods

After successful payment you will be redirected to the page of the store with a message that your order has been received.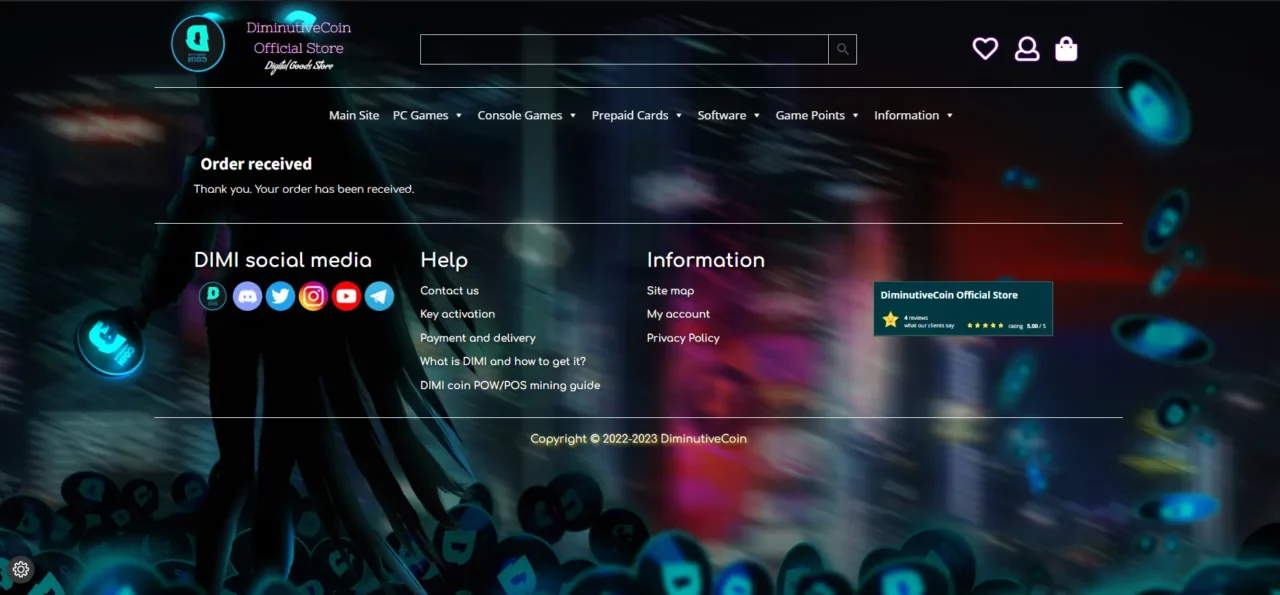 ---

Product was sent to the specified email address.